Cead Mile Failte!
Welcome to The Irish House – A home away from home!
The Irish House is an authentic Irish pub proudly bringing the Irish Craic & Ceoil to Aalborg since 2002. With a wide selection of beers and whiskeys, traditional food served daily, live Irish music every weekend, and the best sport shown live on our big screens, The Irish House offers an atmosphere and is truly "a home away from home" Slāinte! (Cheers!)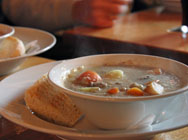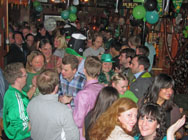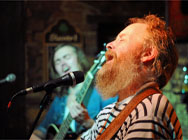 WHAT`S ON THIS WEEK
Monday 21st

  Student Night

Man City v West Brom 20:45

Tuesday 22nd

Athletico v Chelsea 20:45 
Wednesday 23rd

Real Madrid v Bayern Munich 20:45

Thursday 24th
  Ladies Night from 19:00
 

  Live Music with Andy Colbert 22:30

Friday 25th

  Live Music with Andy Colbert  22:30

Saturday 26th

Southampton v Everton 13:00

  Stoke v Tottenham 16:00

  Man Utd v Norwich 18:30


  Live Music with Andy Colbert 23.00
Sunday 27th

Liverpool v Chelsea 15:05

 Crystal Palace v Man City  17:00
THE PREMIERSHIP IS HEATING UP DONT MISS THE ACTION!!
LIVE MUSIC IN MARCH
Thurs 6th Fri 7th & Sat 8th Andy Colbert
Thurs 13th Fri 14th & Sat 15th Steve McKinnon
Thurs 20th Fri 21st & Sat22th Pat Kelly
Thurs 27th, Fri 28th & Sat 29th  Take the Biscuit
LIVE MUSIC IN APRIL
Thurs 3rd Fri 4th & Sat 5th, Gray Hawthorn

Mon 7th Jam Session  
Thurs 10th.Fri 11th & Sat 12th Richie Vargas
Wed 16th & Thurs 17th Tom Brakl
Fri 18th & Sat 19th Dessie Higgins
, Thurs 24th, Fri 25th & Sat 27th Andy Colbert   
Always the best authentic Live Music in The Irish House